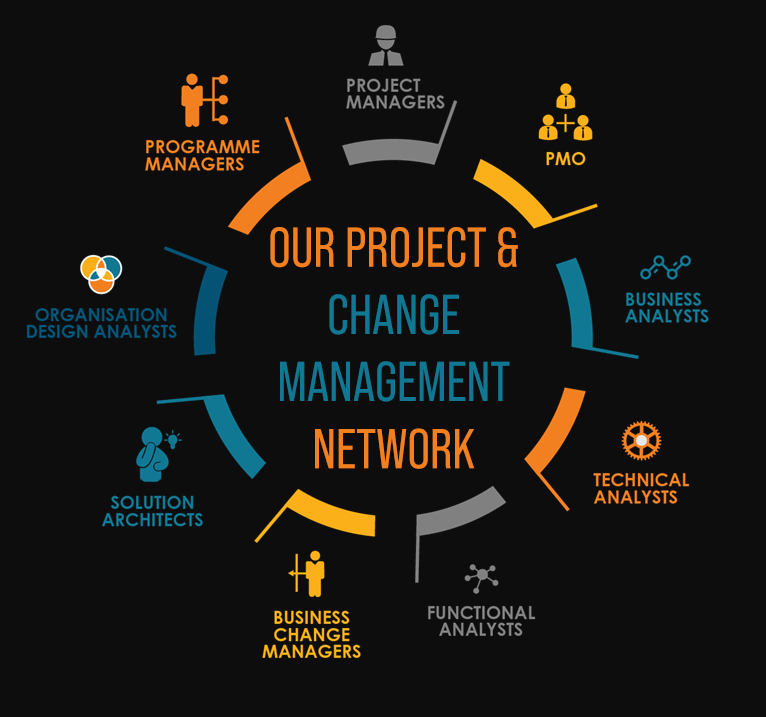 Our Project & Change Management Network
Since 2001, Bob Rehill Partnership Network has been helping organisations through transformational change programmes and has connected with a number of very talented individuals along the way. Bob's ability to maintain long-term relationships with trusted and like-minded people has allowed him to create a trusted network of associates with expertise across all sectors and specialisms.
From Project and Programme Management, to Solution Architects and Business Analysts, we bring a wealth of experience in Banking, Insurance, Telecoms, Retail, Professional Services, Outsourcing, Legal, Government sectors and almost every other sector you can think of.
We are proud of the trusted network and with the abundance of skills and talent available, we offer a strong resourcing and consultancy proposition. We are sure that whatever resource you need we will have an associate that fits right in. After all, who better to find you a resource than someone who understands your requirements and has all the relevant experience?

Project and Programme Management Resources
Project Management resources, either directly from Bob or through the Partnership Network, to drive through successful project and programme outcomes, to time, quality and budget.

Change Management Resources
Change Management skilled resources, through the Partnership Network, to help you realise the business benefits of projects and programmes by effective Change Management Strategies, Communications and People Engagement.

Organisation Design and Target Operating Model Resources
Experienced and skilled associates to help in driving alignment of organisation operating and management structures with the purpose of delivering the right business and people outcomes.
What Our Clients Say
Don't just take our word for how well we perform, we are proud to have numerous recommendations and testaments for our work. Here are a few things our clients say: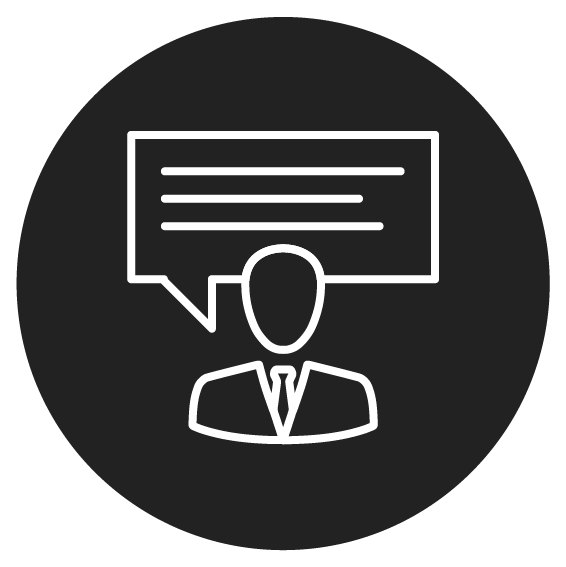 I take the time to recommend Bob because without his leadership and contribution we would never have successfully separated our HR function and facilitated the successful IPO from our Parent Group.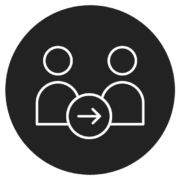 I worked with Bob as the Change and Transition Manager. Bob came into the project at a difficult time and very quickly understood the issues before he even officially 'arrived'. He always went the extra mile to deliver.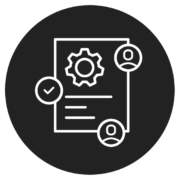 Our challenge was full of 'newness' and impossible timescales. In that environment most consultants step back and clarify their deliverables, to ensure no blame hits them if things go wrong. The outstanding attribute of Bob is that he did the opposite. He was more committed to the success of the overall project/mission than many permanent employees.